Rely on Our Proven Financial Management Systems and Seasoned Professionals for Genuine Turnkey Service – and More Time With Patients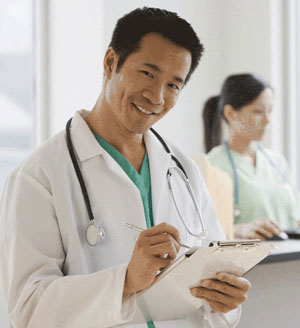 MedValent is a medical services company providing best-in-class revenue cycle management – including claims processing, billing, and collections – to physicians, surgeons, and specialists nationwide.
MedValent's founders combine their uniquely broad knowledge and commercial experience with industry-leading workflow processes, proven revenue optimization techniques, and customized information management tools.
We deliver superior results, professional customer service, easy-to-access information, and shortened cash-flow cycles.
Our years of experience and practice-perfected solutions simply deliver one of the highest collection rates in the industry – increasing your practice revenue while decreasing overhead.
We support your practice with:
Our innovative, practice-proven Practice Solution Plans™
The MedValent Optimized Practice Performance™ process flow
Certified Professional Coders with over 20 years of medical front- and back-office experience – meeting the needs of your specialty's unique CPT and ICD-9 coding requirements and directly answering your coding questions and patients' medical billing questions
24/7 ASP access to state-of-the art HIPAA-compliant practice management and scheduling software – requiring minimal upfront investment
Personalized service from your MedValent Practice Relationship Manager – acting as a virtual extension of your medical office, staying in regular contact with phsicians and their front-office staff, directly supporting you and your patients
What They're Saying
"MedValent runs our very high patient-volume Medicare billing process. They processed over 20,000 claims in a very short period of time for us using electronic claim submission direct to NHIC. Their technical knowledge is excellent and their process is efficient."
Manager/3rd Party Payers, National Healthcare Service Provider
"MedValent's software platform was very easy to learn and is efficient in helping us schedule and run our front office day to day. Their practice relationship manager is very accessible and watches out for our best interests. Their system is a great solution for what we needed."
Front desk receptionist/OBGYN Practice