Rely on Our Proven Financial Management Systems and Seasoned Professionals for Genuine Turnkey Service – and More Time With Patients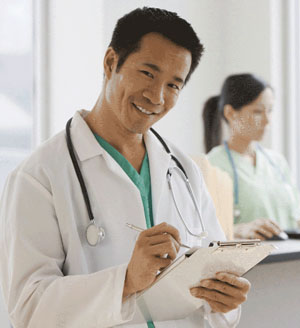 MedValent is a medical services company providing best-in-class revenue cycle management – including claims processing, billing, and collections – to physicians, surgeons, and specialists nationwide.
MedValent's founders combine their uniquely broad knowledge and commercial experience with industry-leading workflow processes, proven revenue optimization techniques, and customized information management tools.
We deliver superior results, professional customer service, easy-to-access information, and shortened cash-flow cycles.
Our years of experience and practice-perfected solutions simply deliver one of the highest collection rates in the industry – increasing your practice revenue while decreasing overhead.
We support your practice with:
Our innovative, practice-proven Practice Solution Plans™
The MedValent Optimized Practice Performance™ process flow
Certified Professional Coders with over 20 years of medical front- and back-office experience – meeting the needs of your specialty's unique CPT and ICD-9 coding requirements and directly answering your coding questions and patients' medical billing questions
24/7 ASP access to state-of-the art HIPAA-compliant practice management and scheduling software – requiring minimal upfront investment
Personalized service from your MedValent Practice Relationship Manager – acting as a virtual extension of your medical office, staying in regular contact with phsicians and their front-office staff, directly supporting you and your patients
What They're Saying
"What I liked was that I came out of a managed care organization and did not have the know-how to get set up. They handled all the details and I was practicing, seeing patients, and realizing cash flow in a relatively short period of time."
MD/Cardiologist
"Very organized and work in a very efficient manner. Their knowledge and experience with medical billing was extremely helpful in the successful collection of many of our overdue accounts."
Office Manager/Pain Management Practice